Cutting, Sewing and Pattern Making Course – Tailoring Specialization
Sewing course in Zurich, available at Swiss Fashion Academy
Would you like to learn how to sew? Is your dream job in the fashion field? Do you already work in the Fashion Design sector but would you like to complement it with a tailoring course? Then the Swiss Fashion Academy, an EduQua certified training institute, is the right place for you!
At our fashion school, we believe that a sewing course has more to offer than just learning how to sew. Therefore, we train specialists for this sector and offer not only our sewing course but all courses and workshops in various languages such as German, English, Portuguese and Spanish. Make your dream come true and become a tailor or an expert in Cutting, Sewing and Pattern Making through our training.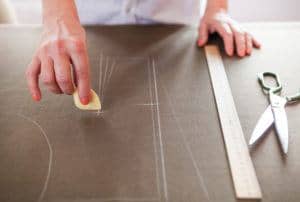 The professional profile of a Cutting-Sewing-Tailoring Expert:
The professional, who's trained in Cutting, Sewing and Tailoring receive the title of Patterns Technician or Tailoring Technician. He/she acts in the fashion industry developing patterns of clothes and/or accessories with the proper technical knowledge. The pattern designer cuts his molds in order to produce functional pieces, following the trends. Knowledge of calculations, shapes, production, costs and quality control is required. To follow this area, the student must have a creative and flexible personality, as well as the ability to work with precision – which you'll learn with our tailoring classes.
Objectives of the Cutting-Sewing-Tailoring Course:
By completing the 6-month Cutting, Sewing and Modeling course program, the student will be able to:
Acting as an independent professional, either on his own or on behalf of others;

Make basic patterns by measure or using standard measurement tables;

Interpreting model data sheets;

Manufacture women's/man's clothing.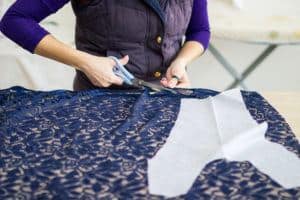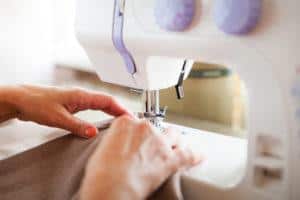 Cutting, Sewing and Tailoring Course – Prerequisites for application:
Interest in fashion research, raw materials, market studies, history and trends;

Interest in clothing development;

Interest in geometry and calculation;
Cutting, Sewing and Tailoring Course – Theoretical content:
What it is to be a tailor;

Knowledge of sewing machines and their operations (domestic, industrial, zigzag and overlocking machine);

Main types of raw materials and how to identify them;

Types of needles and their specifications;

Knowledge of specific geometric rules for modeling.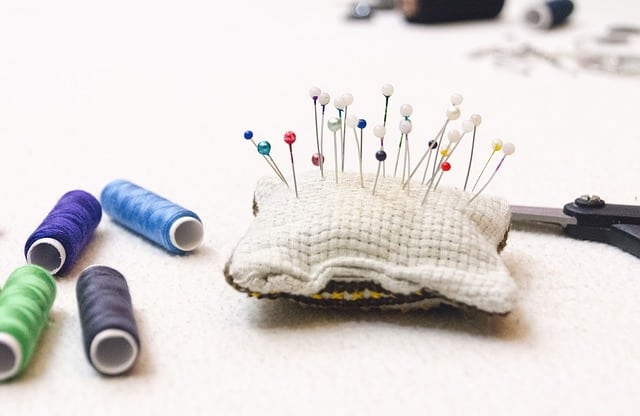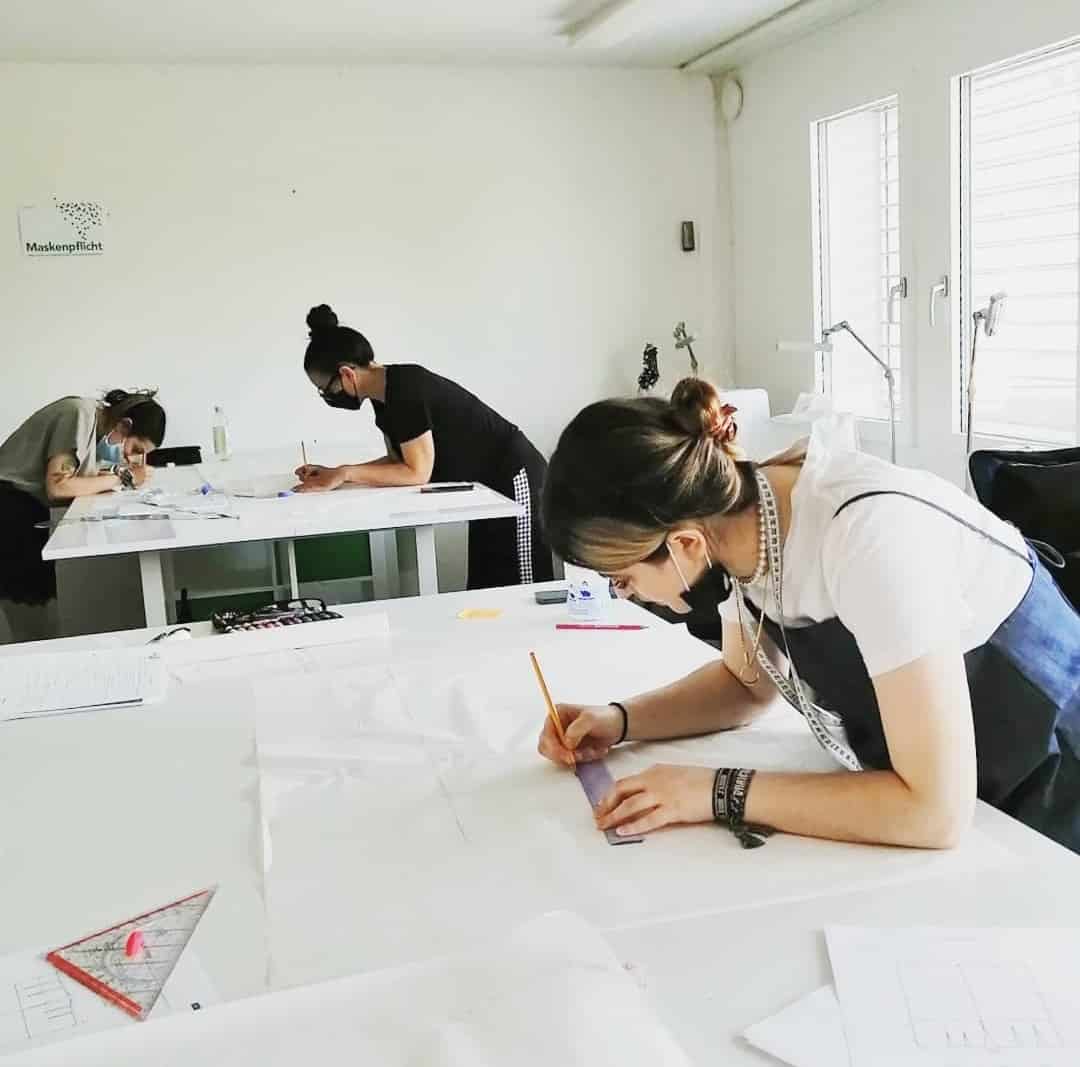 Cutting, Sewing and Tailoring Course – Practical content:
How to sew zippers, sew on buttons and sew buttonholes;

Knowledge of sewing machines and their operations;

Types of needles available and their uses;

How to work with delicate raw materials ( leather for example);

How to work with specific geometric rules for tailoring;

Hems using a machine and by hand;

Types of pockets and how to adapt them to the desired piece;

Study of sleeves and their basic tailoring;

Study of collars and their basic tailoring

Manufacturing pieces: cutting/tailoring and sewing skirts, basic blouses, dresses, suit trousers and classic blazers;

Basic tailoring and adaptation of pieces, according to one's own ideas.
Periodic evaluation and conclusion of the training: 
Theoretical and practical tests, as well as work proposed during the entire training course, will be evaluated and scored by the instructors of the Cutting-Sewing-Tailoring Course. The student is expected to be available, pre-disposed and interested in research on their own account, and to deepen the theoretical content. The practical home training of the techniques learned at school is fundamental.
As a course conclusion work, students must present a straight skirt, a basic blouse, a dress and pants. Students who pass the Cutting, Sewing and Modeling course will receive a certificate from the Swiss Fashion Academy proving that they have the necessary expertise, sufficient to be autonomous.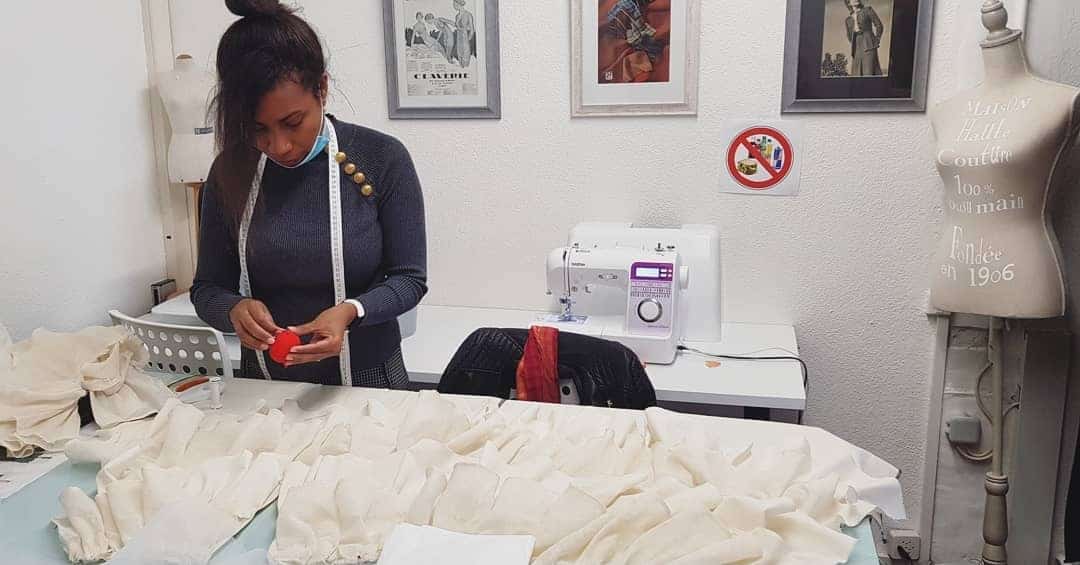 Dates and Prices of the Cutting, Sewing and Tailoring Course:
The Swiss Fashion Academy will provide a list of the necessary and mandatory material for the Cutting, Sewing and Tailoring course. The material included in this list will be for personal use and will have a value of approximately CHF 500. In this list of materials is included a sewing machine, necessary for the execution of the theoretical and practical exercises performed at home.
Benefit from a number of features by applying to the Cut, Sewing and Tailoring Course:
You're one step away from changing your future:
Choose one of the following options:
The Swiss Fashion Academy team will be pleased to welcome you to our facilities for a visit or to clear up any doubts. We also provide you with the opportunity to try out one of the course classes of your choice, free of charge and without obligation, so that you can get to know our teaching method and our facilities. This applies both to those who register in person and through our website.